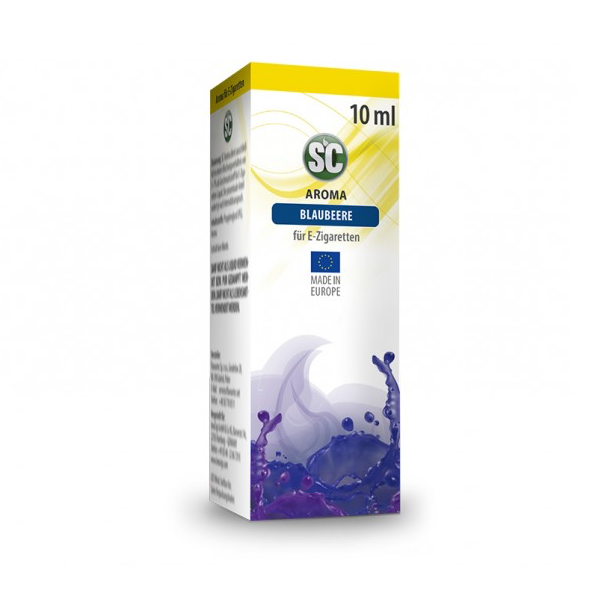 SC Flavour Blueberry – 10ml
4,35 €
435,00 € / l
Taste: Juicy ripe blueberries.
Recommended dosage: 3-7%
In stock
Description
SC Flavours are highly concentrated and not suitable for undiluted vaping. Manufactured by Flavourtec in the European Union. All SC Flavours are sucralose-free!
Ingredients: propylene glycol, flavour
Recommended dosage: 3-7
Hazard information:
Classification according to CLP Regulation

H-phrases
H317 May cause allergic skin reactions.
P-phrases
P101 If medical advice is needed, have the container or label at hand.
P102 Keep out of the reach of children.
P280 Wear protective gloves / clothing / eye protection / face protection.
P302+P352 IF ON SKIN: Wash with plenty of water /…/
P333+P313 If skin irritation or rash occurs: Get medical advice / attention.
P501 Dispose of contents / container in accordance with local regulations.
EUH-phrases
EUH208 Contains linalool. May cause allergic reactions.
Only logged in customers who have purchased this product may leave a review.